News
AAOS - For Back Pain, Physical Therapy is the Treatment Cornerstone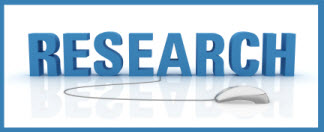 In a research paper published in the February, 2009 issue of the Journal of the American Academy of Orthopedic Surgeons (AAOS), the Association recommended conservative care for lower back pain before considering surgery. In the summary of the paper, they stated that "physical therapy and non-steroidal anti-inflammatory drugs are the cornerstones of nonsurgical treatment" for lumber degenerative disk disease.
Degenerative disk disease is a common diagnosis where the disk collapses as part of the aging process. In their article regarding patients with lower back pain, they noted, "Approximately 90% of individuals with LBP will have resolution of their symptoms within 3 months, with or without treatment; most will have cessation of discomfort within 6 weeks. With this type of natural history, the initial treatment of all patients with lower back pain without a neurologic emergency should be nonsurgical."
Patients may seek care from a variety of health care providers, but the AAOS, confirmed what many physical therapists have known for quite some time, physical therapy is a great first choice. A thorough evaluation of your lower back pain and treatment matching your signs and symptoms is very likely to have a positive impact on your pain in both the short term and long term.
Management of Symptomatic Lumbar Degenerative Disk Disease

Madigan et al. J Am Acad Orthop Surg. 2009; 17: 102-111
May 19, 2009
See News
Disclaimer:
The information in the articles, posts, and newsfeed is intended for informational and educational purposes only and in no way should be taken to be the provision or practice of physical therapy, medical, or professional healthcare advice or services. The information should not be considered complete or exhaustive and should not be used for diagnostic or treatment purposes without first consulting with your physical therapist, occupational therapist, physician or other healthcare provider. The owners of this website accept no responsibility for the misuse of information contained within this website.